Kyana M.



I started using it, and within 1-2 weeks the hair loss stopped, and my hair started growing back.
I even started to notice some baby hairs in my hairline, and I was so excited.
It made my hair thicker and fuller, and even smoother.
Janelle G.



The C8 formula stopped my hair loss, hair breakage and stimulated
more hair growth.
I'm amazed with the results
and only been using it for 2 weeks.
I'm so over the moon.
OVERVIEW
Why is it so powerful?
C8 SHAMPOO
The C8 shampoo formula is packed with the most proven and highly researched ingredients to get strong and healthy hair strand. It stimulates hair growth, reduces hair thinning, prevents hair breakage and strengthens follicles. Packed with: 3X Caffeine, Keratin, Biotin, Castor oil, Saw palmetto, Argan oil, Coconut oil, Jojoba oil and more...


Who is it for?
The C8 formula is perfect for men and women with all hair types having hair loss, hair thinning and hair breakage.

What should I expect from it?
- Fights DHT with 6 proven DHT blockers
- Promotes blood flow in your scalp
- Helps maintain healthy hair
- Cleanses without drying
- Boosts hair with natural essential oils
- Prevents hair breakage
- Protects from hair damage
- Suppresses the hair loss hormone DHT
- Stimulates hair growth
- Encourages elongation of the hair shaft
- Supports strong, healthy hair growth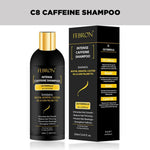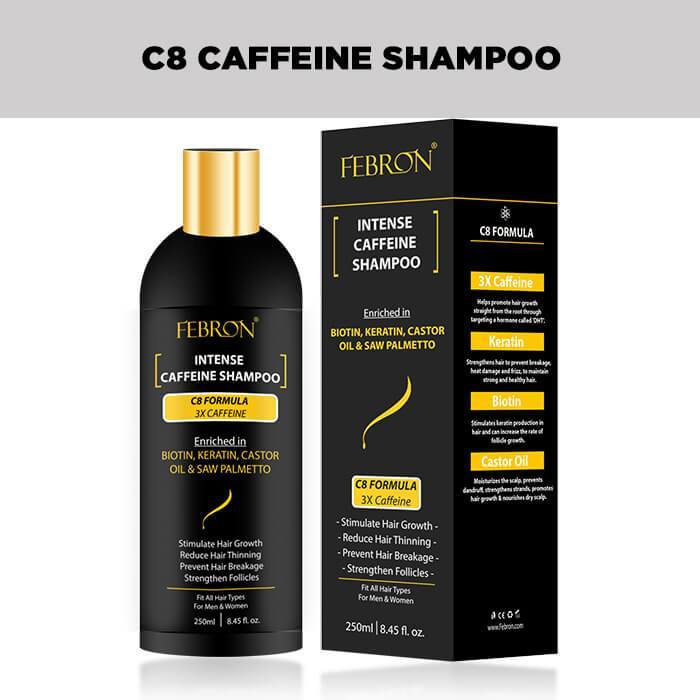 Caffeine Shampoo C8 Formula
Caffeine Shampoo C8 Formula
$29.95
$24.95