OVERVIEW
Why is it so powerful?
C8 CAFFEINE CONDITIONER
The C8 caffeine conditioner formula is packed with the most proven and highly researched ingredients to get strong and healthy hair strand. It stimulates hair growth, reduces hair thinning, prevents hair breakage and strengthens follicles. Packed with: 3X Caffeine, Keratin, Biotin, Castor oil, Saw palmetto, Argan oil, Coconut oil, Jojoba oil and more...


Who is it for?
The C8 formula is perfect for men and women with all hair types having hair loss, hair thinning and hair breakage.

What should I expect from it?
- Fights DHT with 6 proven DHT blockers
- Promotes circulation in your scalp
- Helps maintain healthy hair
- Cleanses without drying
- Boosts hair with natural essential oils
- Prevents hair breakage
- Protects from hair damage
- Suppresses the hair loss hormone DHT
- Stimulates hair growth
- Encourages elongation of the hair shaft
- Supports strong, healthy hair growth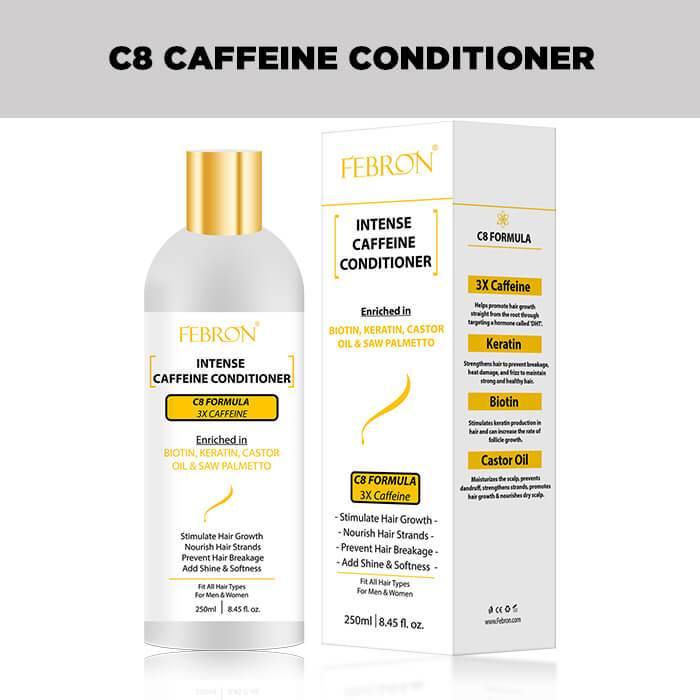 Caffeine Conditioner C8 Formula
Caffeine Conditioner C8 Formula
$29.95
$24.95